Contact Cal Manufacturing Toll-Free at

1-888-272-5446

 CALCABLES@AOL.COM

(269)649-2942   Fax (269)649-2946

Inside Sales, Accounts Receivable/Payable:  Deb Brockway

Inside Sales, Outside Sales, Plant Manager:  Russ Hayward

Inside Sales/Outside Sales, Sales & Marketing:  Cheryl Benson

calcables@aol.com

Quality Assurance:  Our senior staff combines over 37-years of experience in resistance welding - we guarantee our cables meet industry standards for excellence and performance

NEW PRICE DISCOUNTS COMING!!  OCTOBER 2013 
Resistance Welding Products Ranging From:
Seam Welding Wheels
Robot Dress Out Products (Approximately 85-90% of down production time can be attributed to damaged cables or hoses - talk to us about your individual solutions)
Dual Conductor Kickless Cables
Primary Power Cables - Power Leads
Cables for Solar Panel Equipment
Cables for Robotic Assembly and Automation
Cables for Mining and Pipelines
VIEW OR DOWNLOAD OUR CATALOG NOW AVAILABLE ON OUR WEBSITE!
 Cal Manufacturing, Inc., is growing to be your complete supplier for all cable needs.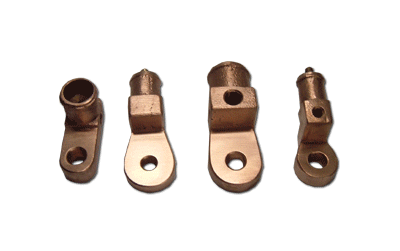 State of the art CNC machining provides higher tolerances for our more demanding designs.  Cable adapters, Busbars and Water-Cooled Cable Adapters are all within our capability.  Contact Cal Manufacturing, Inc., with your custom design cable needs.
Sure, you need a welding cable partner who has great products, prices and delivery every day. But if your line goes down due to a failure of a resistance welding cable, the stakes get higher in a hurry. In such an emergency, you need action. 
Enter Cal Manufacturing. We've been supplying cables to the resistance welding industry for more than half a century. Once customers buy from us, they keep coming back. Order after order, year after year.
Why? Quality built products, unbeatable pricing, impeccable service . . . and their own personal Red Cross when a welding disaster strikes: In most cases, the product you need the same or next day.
Please join me in welcoming Russ Hayward to Calcables as Plant Manager, Inside Sales, Outside Sales.  Russ comes to Cal Manufacturing, Inc., with a lifetime of experience in the welding industry, sales and management.  We look forward to having you meet Russ in the future at FABTECH 2013 or to address any of your problems, questions or concerns in the interim 269-649-2942, extension 106

 


Cheryl Benson - Cal Manufacturing, Inc., Board of Trustees, in charge of Daily Operations, Sales and Marketing.  If you are following our social media on Linked In, Facebook or Twitter, you are probably already familiar with Cheryl.   Price and Delivery - the two things which set us apart from our competitors.   Contact Cheryl to see how we can make a difference in your business, "striving to thrive".

Calcables loves social media, but we are serious about delivering excellence on welding cable products and always focused on customer service. 

We frequently offer discounts on our products and services - to utilize these extra discounts, you can follow us on Facebook!  For the latest in new products, services and sales, please view and follow our blog.